Ryan East – Customer Service/Online Consultant

Music Bio: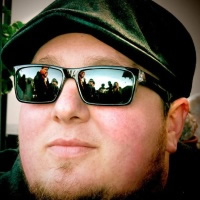 My oldest brother exposed me to a lot of reggae when I was a kid, growing up with artists like Eek-a-Mouse, Bob Marley, Peter Tosh, Lee Perry & the Upsetters. I also had another brother who turned me onto bands like Tool, Nada Surf, Bad Brains, and Minor Threat. I still love all these artists, and I continue to find new music that I like from all genres. I'm starting to get into Jazz with a little help from my friends. I'm also a singer/songwriter, I have a band called Fighting Chance. We still play and record for fun, I don't imagine that's ever something I'll be able to give up.
Favorite Albums
Jimmy Cliff – The Harder They Come
Pink Floyd – The Wall
Bob Marley – Natural Mystic
The Clash – London Calling
The Clash – Combat Rock
Descendents – Milo Goes to College
Paul McCartney – Ram
Aggrolites – S/T
Sharon Jones & the Dap Kings – 100 Days, 100 Nights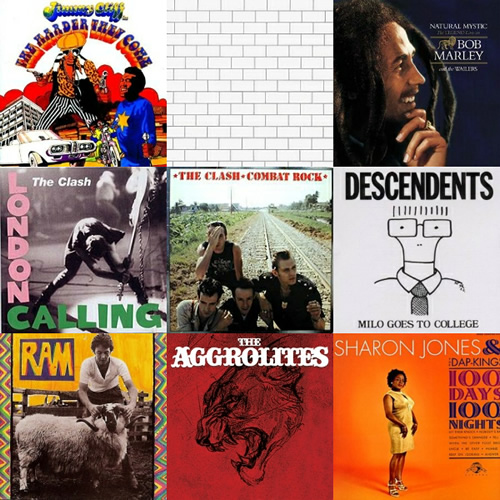 Fred Friedman – Music Specialist
Music Bio: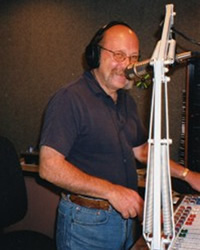 I grew up in Los Angeles. My main musical interests at the time were R&B and jazz. That continues today, although I listen to many genres of music. One of the musical highlights of my life was going to Christmas parties at Ray Charles' house for two years in a row and getting to meet Brother Ray. I worked with his brother-in-law while I was in high school. I have hosted Jazz Liner Notes on Thursday evening on KCBX for over 30 years. Before coming to Boo Boo's I taught Mechanical Engineering at Cal Poly for 25 years. I was also a part-time firefighter for the City of Pismo Beach for 17 years. I have worked at Boo Boo's for almost 9 years and enjoy it immensely.  I recently returned from the 2012 New Orleans JazzFest. That was the musical highlight of my year so far.
Favorite Albums:
Ray Charles – Modern Sounds In Country and Western
Paul Simon – Graceland
Miles Davis – Sketches Of Spain
The Temptations – Getting' Ready
Charles Lloyd – Forest Flower
The Impressions – Keep On Pushin'
Bob Dylan – Blood On The Tracks
Joaquin Rodrigo – Concerto De Aranjuez
Pat Metheny – New Chautaqua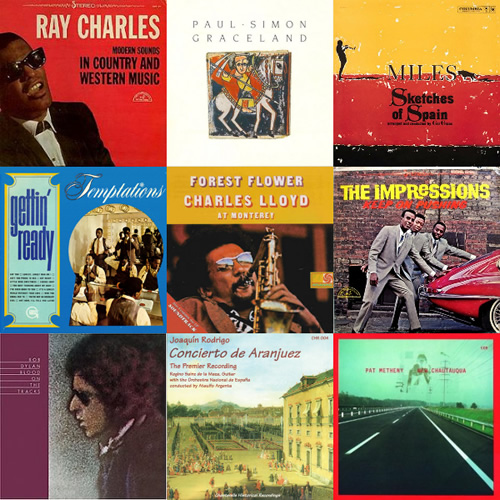 Malik Miko – Buyer/Manager
Music Bio: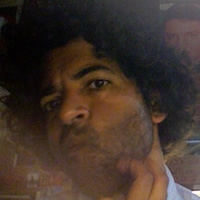 I started with duck-walking to Chuck Berry. Holding up a tape record to the TV to tape Soul Train, Solid Gold and American Bandstand, all with equal affinity. Late night radio, catching DJ Red Alert and endless college radio stations. On air at KCPR then KCBX then more DJ gigs. Amateur ethnomusicologist and lover of gritty lo-fi garage, lengthy Afrobeat, the golden-era of hiphop and numerous sounds that fall between the crack.
All-time classics:
Sam Cooke – Night Beat
Ghostface Killah – Supreme Clientele
Alice Coltrane – Journey To Satchidananda
Pharoah Sanders – Karma
Fleetwood Mac – Tusk
Jorge Ben – Samba Esquema Novo
Nina Simone – Sings The Blues
Bob Dylan – Nashville Skyline
Harry Nilsson – A LIttle Touch Of Schmilsson In The Night
Nas – Illmatic
Envelopes – Demon
DeerHunter – Microcastle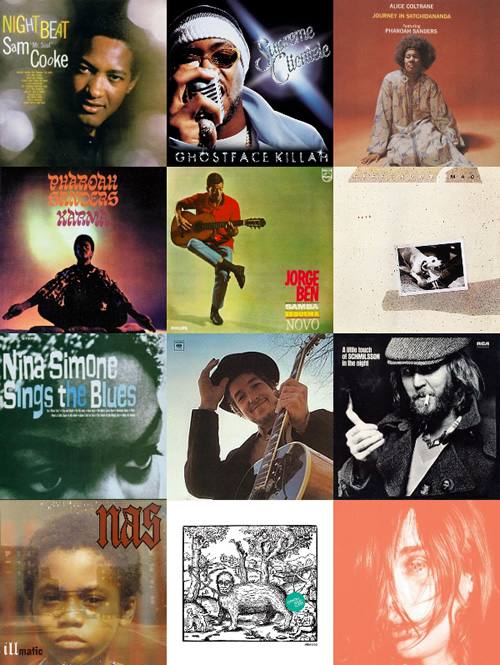 Current favorites:
Hunx – Hairdresser Blues
Grimes – Visions
Memory Tapes – Player Piano
Eleanor Friedberger – Last Summer
Zola Jesus – Conatus
Young Magic – Melt
Lower Dens – Nootropics
Bobby Womack – Bravest Man In The Universe
Sugarman 3 – What The World Needs Now