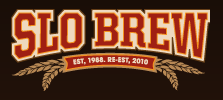 SLO Brew(Formerly SLO Brewing Co.) opened its doors 23 years ago in early 1988.  Over the years, San Luis Obispo has undergone numerous change, but SLO Brew reamains a pivotal component of the dowtown culture and a staple for hand-crafted micro brews, quality dining and world-class entertainment.

Experience California as it was in the 1800s. The historic Pozo Saloon, in the town of Pozo, has been a San Luis Obispo County landmark since 1858. It is also one of the finest and most authentic examples of how the west used to be. With its rustic, cozy interior and surrounding countryside, the Pozo Saloon continues to offer locals and the curious traveler the hospitality and frontier friendliness of a bygone day.

Collective Effort Events was founded in 2010. We are dedicated to bringing the biggest names in music to the West Coast, Hawaii, and beyond. Our slogan, "Together We Are," exemplifies our pursuit to create a network of community support and awareness by enriching lives through music.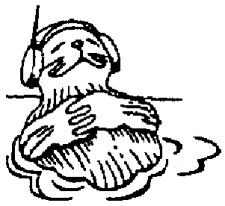 We at Otter Productions, Inc. will strive to bring the very best of live music of all genres to the people of the Central  Coast of California. We will do our best to always treat our  audiences and artists with the utmost respect and  professionalism. We are in this business for the long term,  and we will do our best to conduct our business in a fashion  that will insure repeat customers, with the audiences we serve  and with the performers who we work with.

3INK is an independent screen printing business located in Morro Bay on the Coast of California. The owners, Greg and Chris, have 40 years combined experience, starting in the garage to owning their own small shops to the automated full service business that they run today. 3INK specializes in custom apparel screen printing with dedication to small jobs and the capacity for large scale multi-color runs.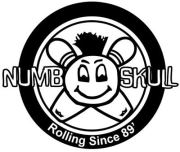 For 22 years and counting NUMBSKULL has been promoting independent shows in the Golden State and beyond with the best (and sometimes worst) in punk rock, indie, hardcore, metal, ska, hip-hop, reggae, country, jazz, psycho, alternative, experimental, etc…blah blah blah. If you have made music of any counter-culture significance over the last two decades and performed in California, chances are you have graced the floor or stage of a Numbskull show. We promote artists of every level in every possible live format…from the wannabe pebblestar at the coffee shop to the accomplished arena rockstar to starving unknowns in vacant buildings.