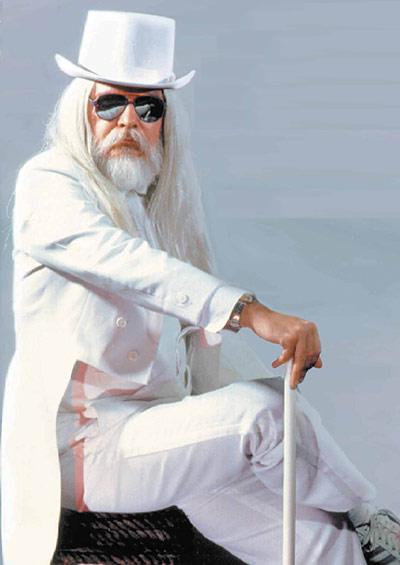 Don't be fooled by his lack of rock star spotlighting; Leon Russell's heart pumps true rock & roll. Since age 14, he's been behind the scenes of major acts, and thats even before Dylan went electric. Tomorrow, Friday, July 16th, Mr. Russell will light up the stage at Downtown Brew with his presence and beautiful executed playing style. Its a no-brainer. Don't miss out. Doors open at 7:00pm and is 21 & over.
Leon Russel BIO
The ultimate rock & roll session man, Leon Russell's long and storied career includes collaborations with a virtual who's who of music icons spanning from Jerry Lee Lewis to Phil Spector to the Rolling Stones. A similar eclecticism and scope also surfaced in his solo work, which couched his charmingly gravelly voice in a rustic yet rich swamp pop fusion of country, blues, and gospel. Born Claude Russell Bridges on April 2, 1942, in Lawton, OK, he began studying classical piano at age three, a decade later adopting the trumpet and forming his first band. At 14, Russell lied about his age to land a gig at a Tulsa nightclub, playing behind Ronnie Hawkins & the Hawks before touring in support of Jerry Lee Lewis. Two years later, he settled in Los Angeles, studying guitar under the legendary James Burton and appearing on sessions with Dorsey Burnette and Glen Campbell. As a member of Spector's renowned studio group, Russell played on many of the finest pop singles of the 1960s, also arranging classics like Ike & Tina Turner's monumental "River Deep, Mountain High"; other hits bearing his input include the Byrds' "Mr. Tambourine Man," Gary Lewis & the Playboys' "This Diamond Ring," and Herb Alpert's "A Taste of Honey."

In 1967, Russell built his own recording studio, teaming with guitarist Marc Benno to record the acclaimed Look Inside the Asylum Choir LP. While touring with Delaney & Bonnie, he scored his first songwriting hit with Joe Cocker's reading of "Delta Lady," and in 1970, upon founding his own Shelter Records imprint, he also organized Cocker's legendary Mad Dogs and Englishmen tour. After the subsequent tour film earned Russell his first real mainstream notoriety, he issued a self-titled solo LP, and in 1971 appeared at George Harrison's Concert for Bangladesh following sessions for B.B. King, Eric Clapton, and Bob Dylan. After touring with the Rolling Stones, Russell increasingly focused on his solo career, reaching the number two spot with 1972's Carney and scoring his first pop hit with the single "Tight Rope." The success of 1973's three-LP set Leon Live further established his reputation as a top concert draw. In 1976, the Russell-penned "This Masquerade" earned a Grammy Award for singer George Benson.