Tonight at SLO Brew, you can take a trip back to the era of the British Invasion and the gleeful sound of AM-Pop with The Lovin' Spoonful. Recently reunited, they were inducted in the Rock & Roll Hall Of Fame in 2000. The show starts at 7pm with openers, Unfinished Business.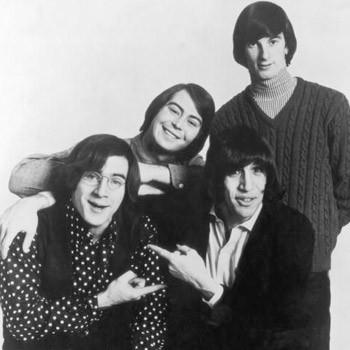 Right on the tails of the Beau Brummels and the Byrds, the Lovin' Spoonful were among the first American groups to challenge the domination of the British Invasion bands in the mid-'60s. Between mid-1965 and the end of 1967, the group was astonishingly successful, issuing one classic hit single after another, including "Do You Believe in Magic?," "You Didn't Have to Be So Nice," "Daydream," "Summer in the City," "Rain on the Roof," "Nashville Cats," and "Six O'Clock." Like most of the folk-rockers, the Lovin' Spoonful were more pop and rock than folk, which didn't detract from their music at all. Much more than the Byrds, and even more than the Mamas & the Papas, the Spoonful exhibited a brand of unabashedly melodic, cheery, and good-time music, though their best single, "Summer in the City," was uncharacteristically riff-driven and hard-driving.

Leader and principal songwriter John Sebastian was a young veteran of the Greenwich Village folk scene when he formed the band in 1965 with Zal Yanovsky, who'd already played primitive folk-rock of a sort with future members of the Mamas & the Papas in the Mugwumps. The Spoonful were rounded out by Steve Boone on bass and Joe Butler on drums.
In June 1968 John Sebastian left the band to go solo and Joe, Steve and Jerry went back into the studio to record what would be their last hit single of the 1960's, "Never Goin' Back" with legendary Nashville session player Red Rhodes on pedal steel guitar. In 1991 a long awaited settlement with their record company inspired Joe and Steve to contact Jerry and start up the Lovin' Spoonful again. After a two month rehearsal in the Berkshire Mts., the group started touring anew, visiting over 150 cities and countries worldwide and reaching out to a whole new audience in addition to those that have enjoyed their music over the years.
On March 6, 2000, they were officially inducted into the Rock And Roll Hall of Fame.