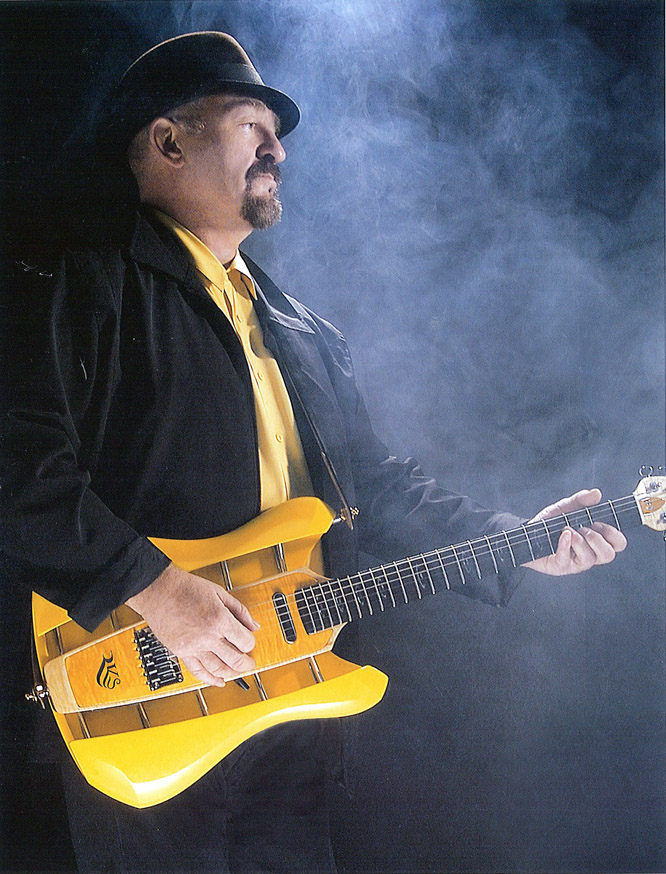 Dave Mason is a co-founder of the legendary rock band Traffic. He's played on some of the greatest rock albums in history: Jimi Hendrix's Electric Ladyland, George Harrison's All Things Must Pass, and Delaney & Bonnie's Motel Shot among them. Once again, SLO Brew has nabbed another monster in the lexicon of rock & roll. Mason plays Saturday, November 20. The show is 21 & over and doors open at 7:30. Tickets are still available but we're offering you a chance to win a pair of ticket now! Open up that rainy day fund and celebrate with a legendary guitarist. Click continue to enter.
26 Letters 12 Notes (2008) Review
26 Letters 12 Notes is his first new album in a decade. Originally produced by Mason at home in California, additional recording was done in Detroit and Miami. It's a back to basics, '70s style rock and Brit soul record. It reveals Mason not only as a solid, focused, and relevant songwriter in the rock idiom, but as an expressive vocalist of uncanny power and depth (he's actually gotten better over the decades). His guitar playing has continued to develop and grow: he is a far more interesting player than his peer Eric Clapton is at this stage of the game. There isn't anything showy or hyper-consciously "dazzling" in the presentation, Mason's always been humble, and he sets his playing and singing to be true to his songs.

The opener, "Good 2 U," is classic Mason, with a bluesy guitar riff backed by a taut string arrangement. The blues ring out in fills against Mason's open, emotional baritone. The guitar winds around a funky backbeat on the refrain, complete with a chorus of backing vocalists, a tight snare, and a slithering B-3. "One Day" opens with the same raucous Stratocaster playing a gospel blues, with Mason belting it out on top. The chorus, piano, and organ interact with that guitar and are infectious. The keyboard sounds meld into Mason's rough-edged guitar in a chorded riff; they feel like the sound of the mid-'70s radio rock roaring out of the dashboard speakers. This is a highway anthem disguised as a broken love song. Mason's lyrics serve his voice; they are wonderfully written. In "How Do I Get to Heaven," his writing is emotionally worthy of Barrett Strong and lyrically of Bob Dylan. This is a hymn to busted love so emotionally authentic, we keep expecting the singer to break down. There's a beautiful pedal steel here played by Dana Keller that does exactly what it's supposed to do: add a ton of atmosphere without being intrusive. Mason loves late R&B and early rock & roll, as evidenced by the swagger in "Ain't Your Legs Tired Baby," with a smoking baritone sax adding raunch to the roll. Other winners include the midtempo torch song "Passing Thru the Flame," and two pumped up slippery funk tunes in "That's Love," and "World of Hunger" with Sheila E. There's also a happening Spanish guitar-tinged instrumental called "El Toro." The set ends with the country-ish "Full Circle and Then," a gorgeous love song with wonderful acoustic and electric guitar work as well as Mason's deeply committed vocal. 26 Letters 12 Notes stands tall in Mason's catalog; it's proof that some veteran rockers are still hungry for the Muse; they've have been stashing diamonds in the dust of age — this album is full of them and proof that Mason doesn't rest on his laurels.
v