We're offering you a mid-week rock out with STONE TEMPLE PILOTS w/ BLACK REBEL MOTORCYCLE CLUB!!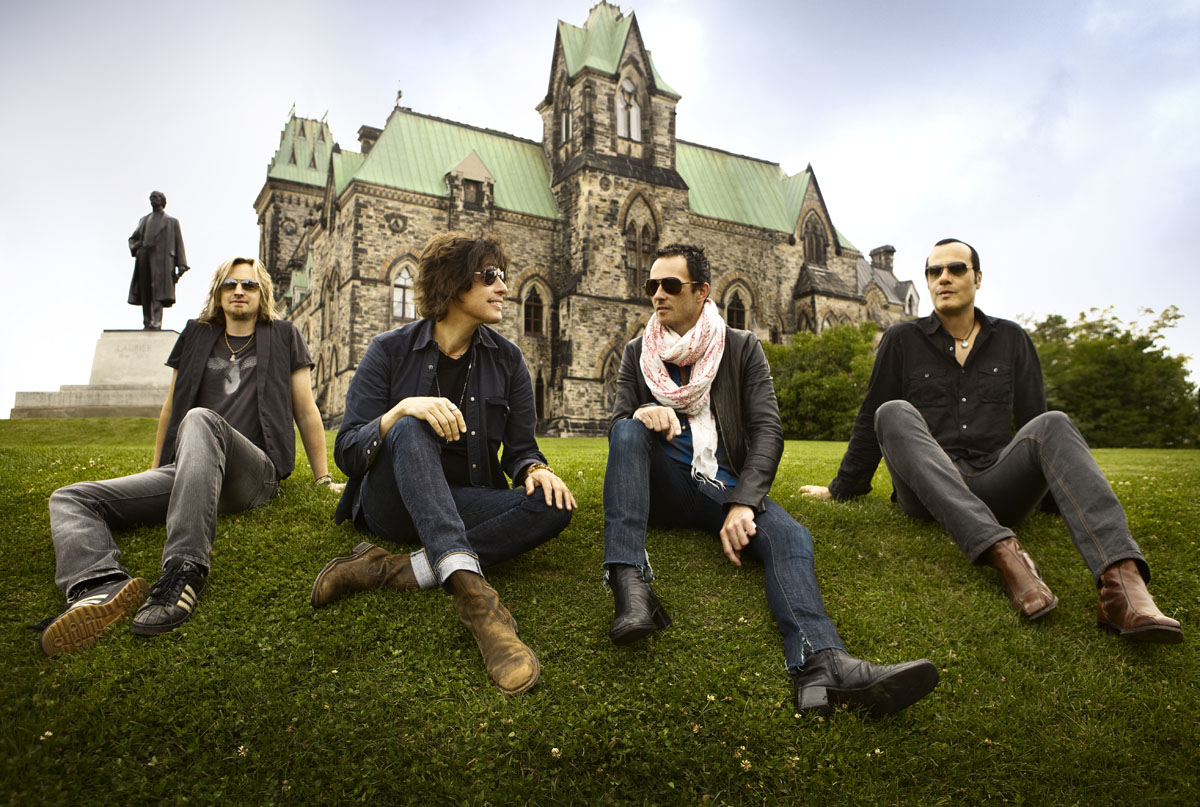 Grammy Award winning rockers Stone Temple Pilots will return to the Santa Barbara Bowl with special guests Black Rebel Motorcycle on Wednesday, October 27th. Stone Temple Pilots dominated the '90s from start to finish, racking up 16 Billboard Top Ten Singles and selling more that 40 million albums worldwide. STP's sustained commercial success earned the band greater critical acclaim with each of their five releases before taking a hiatus in 2001. Despite the presence of the greatest hits album, Thank You in 2003, there was a generation that had never witnessed the live rock power of vocalist Scott Weiland, guitarist Dean DeLeo, bassist Robert DeLeo and drummer Eric Kretz live in concert, a situation that was remedied as the band announced a long-awaited, highly-anticipated reunion and massive summer tour in 2008. STP is in the driver's seat for their sixth album, the self-titled Stone Temple Pilots, which was released in May of this year. For the first time in a decade, the band buckled down to handle the production and recording themselves and the result is a highly diverse selection of new music showcasing the band's incredible chemistry. With Stone Temple Pilots, the band has taken their performance, lyrically and musically, to the next level while giving fans what they love to hear – some good ol' rock n roll.
Black Rebel Motorcycle Club (BRMC) is known for its unique hybrid brand of garage rock, blues and folk and has cemented their sound and style over the course of their five albums; including the critically acclaimed Howl (2005). In March 2010, the band released Beat the Devil's Tattoo, which broke the top 5 on the US Independent Albums chart.
Don't miss your chance to rock out with Stone Temple Pilots and special guests Black Rebel Motorcycle Club and more at the Santa Barbara Bowl Wednesday, October 27th. Click continue to enter to win.

Review of 2010 Stone Temple Pilot (self-titled album)
Stone Temple Pilots' 2010 reunion album isn't a song deep before Scott Weiland alludes to his checkered chemical past by singing "even when we used to take drugs," which may not be a confession — the singer took great pains to claim he was writing in third person for this, the sixth STP album — but it's easy to read between the lines, particularly when the song title invites you to do so. Despite Weiland's knack for a fractured phrase, the kind that jams a verse or chorus into the brain, words have never been the reason to listen to Stone Temple Pilots, it's always been their candied crunch, the way the filter '70s sleaze through psychedelic swirls. The brothers DeLeo are responsible for the former, and Weiland for the latter and, like it or not, they need each other, neither team sounding quite as good in their solo projects as they do working together. So, Stone Temple Pilots finds STP picking up where they left off, retaining the harder, diamond edge of Shangri-La Dee Da, balancing swagger and melody with an expert professional touch, offering everything as expected.
Tickets range from $33.00 to $53.00. The Santa Barbara Bowl is located at 1122 N. Milpas, Santa Barbara, CA 93103, 805-962-7411. Tickets available at all Ticketmaster outlets including: The Arlington Theatre and the Santa Barbara Bowl Box Office. To charge by phone please call, 800-745-3000. Order online at www.ticketmaster.com
v