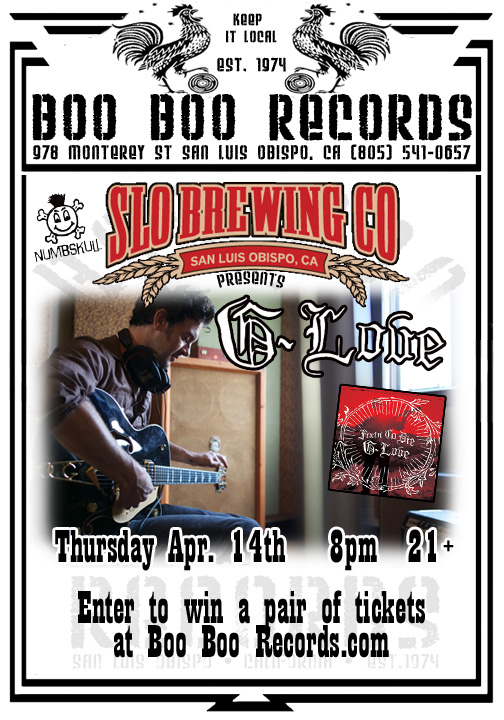 CONTEST: Win a pair of tickets to see G.Love this Thursday April 14th
Garrett Dutton III (born October 3, 1972), better known as G. Love, is the front man for the band, G. Love & Special Sauce. Dutton, born in Philadelphia, began playing guitar at age 8. He wrote his first song by the time he was in the 9th grade and began playing harmonica in a wire rack. Dutton credits Bob Dylan and John Hammond Jr., as well as then-contemporary "old school" hip-hop sounds of Run-DMC, the Beastie Boys, and Philadelphia's own Schooly D as influences.
" Fixin' To Dies", birth played out like a classic novel that starts with a chance meeting one rainy, fall night in Boston, when fellow torchbearers of new roots Americana, Seth and Scott Avett of The Avett Brothers invite Garret Dutton aka G. Love onto their tour bus after a gig to share their love of back road blues. This mutual affinity leads to G. Love sharing the stage with The Avett Brothers at a summer music festival both are playing. The collaboration, sounding so natural and right, deepens, so much so, eventually G. Love asks Scott and Seth Avett to not only play on his new record, he asks them to produce it as well.