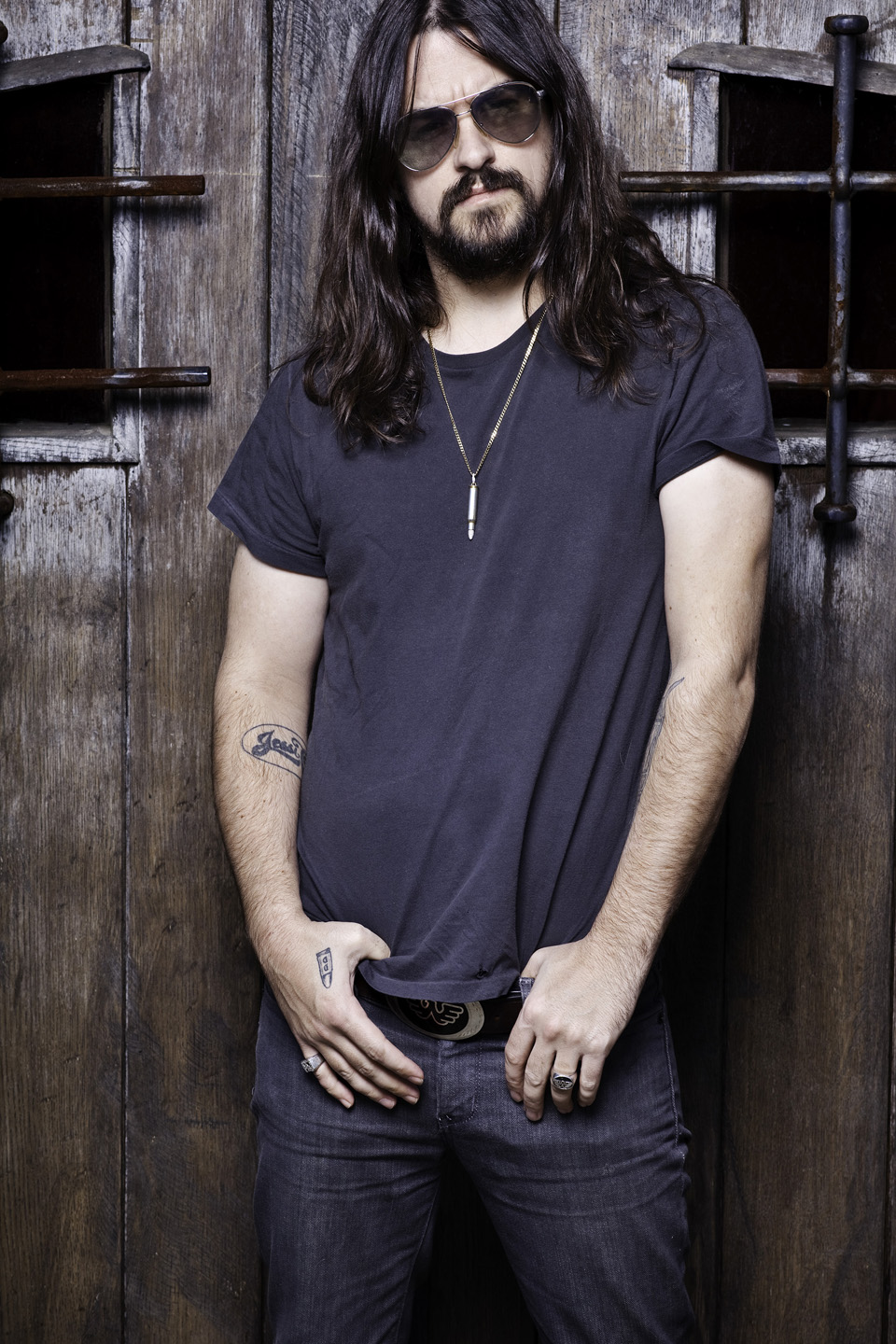 This fall is lining up fantastically for us and performances at our shop. We just scored an in-store performance with Shooter Jennings on Saturday, November 6th at 5pm. He'll play a full set in the evening at SLO Brew, but his performance at the shop will consist of him and his guitarist, John Schreffler. It will be short, acoustically sweet and a preview of his reserved side be for unleashing a full band that eveing. Afterwards, he'll hang out for 15-20 minutes to sign CDs and his fans. As always, the show is all ages and free to the public. We're also offering you a chance to win a pair of tickets to the show. Click continue to enter to win.

Shooter Jennings BIO
The only son of country legends Waylon Jennings and Jessi Colter, Shooter Jennings literally spent his childhood on a tour bus. Born Waylon Albright Jennings, Shooter was playing drums by the time he was five years old and had already begun taking piano lessons, only to break them off and follow his own path to an understanding of the instrument. He discovered guitar at 14 and rock & roll (particularly Southern rock and the loose-limbed hard rock of Guns N' Roses) at 16. Soon he moved from Nashville to L.A., where he assembled a rock band called Stargunn. Stargunn earned a strong local reputation for its live shows, and enjoyed a six- or seven-year run on the L.A. circuit before Jennings rediscovered his outlaw country roots and dissolved the band.
After a short stay in New York, where Jennings assembled material for a country project, he returned to L.A. and put together a second band — this time with solid country roots — which he named the .357s. Jennings and the band holed up in the studio, eventually emerging with a rambunctious country album called Put the O Back in Country, which was released in 2005 on Universal South Records. Following in his father's footsteps, but with his own feisty, scrappy sense of country, Jennings placed himself in a fine position to both explore that legacy and to carve out his own. A second album, Electric Rodeo (which was actually recorded before Put the O Back in Country), appeared in 2006, followed by a live set, Live at Irving Plaza, later in the year. Jennings' third solo effort, The Wolf, was released in October 2007, featuring a cover of Dire Straits' "Walk of Life" (whose composer, Mark Knopfler, had been a longtime family friend). His fourth studio album, Black Ribbons, produced by Dave Cobb, appeared early in 2010.
"In terms of my fans, I think there's a group of them that might be looking for me to do something that is just retro or a throwback to what my dad did. And if I don't do something like that, they're gonna look at it as blasphemous. But I do think that the message of the record is definitely something that people in small towns can really relate to. There are a lot of things at play with the record, but [for] people saying something is country based on the way it sounds, genres in general were built as a marketing tool, so you look at it and people are going to try and throw it in a category or whatnot, but I've always just believed in the art of it all. Just like you said with Kristofferson, people said his music wasn't country because it didn't sound like traditional country music. But if you went and got one of my dad's records from the '70s and traveled back in time to the late '50s and put it next to something with country music they would say, "Oh my god, this is unheard of. This is like heavy music." It's become acceptable now, but it was breaking down musical barriers. I'm not saying I'm necessarily doing that, but I definitely think that the progressive nature of country music has been lost. [But] I wasn't thinking about making a country or rock record or anything when I did this record. It was more about creating an experience for the listener" – Shooter Jennings
v