Montgomery Gentry on Saturday, October 16 @ Pozo Saloon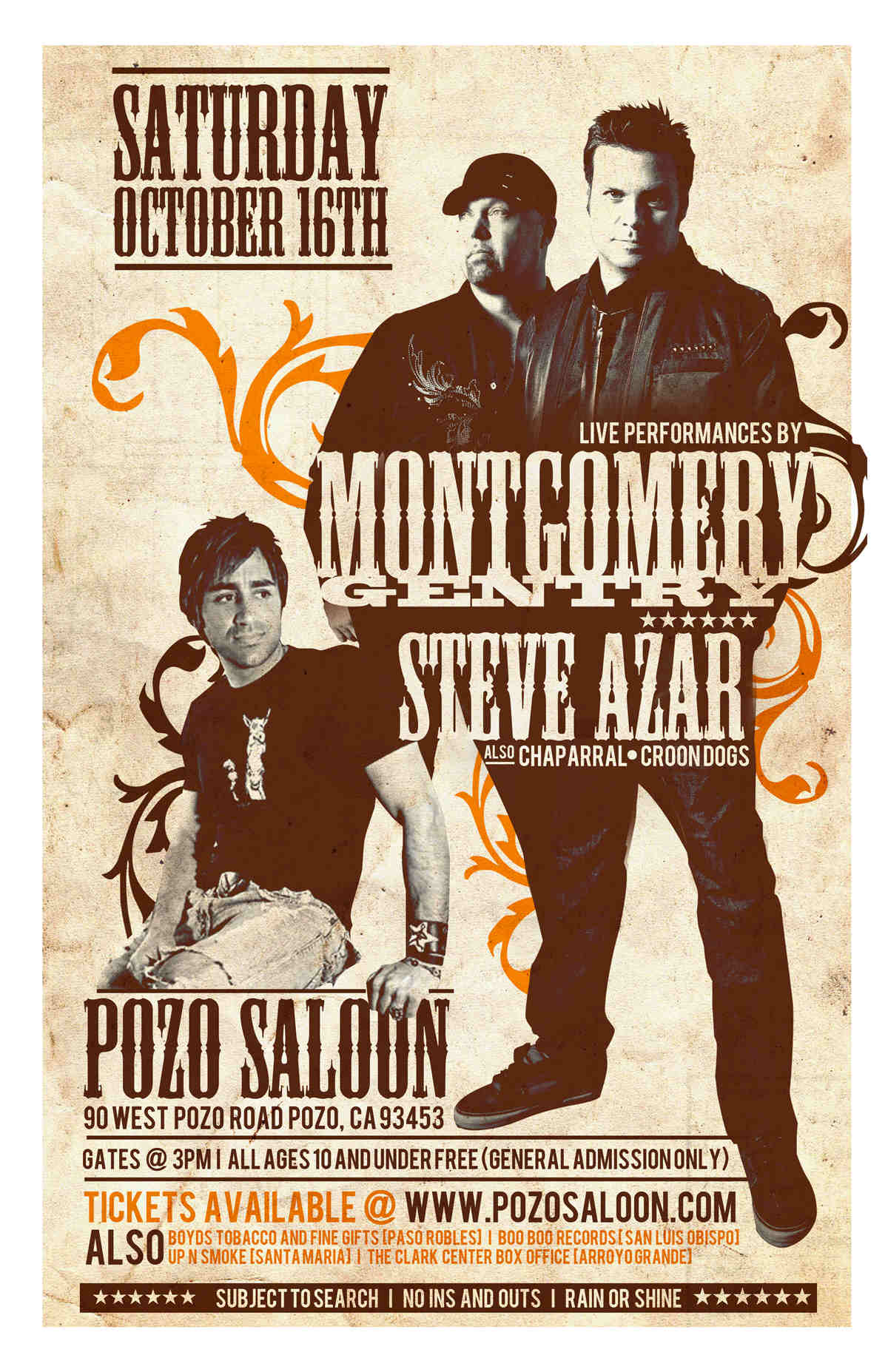 Classic country, to fully be appreciated, is better consumed live, amongst the company of fellow rockers. For boot-kicking good times, not many places can duplicate it as authentically as Pozo Saloon. Head up there this Saturday, October 16th for the second day of exquisitely good times. The gates open 3pm, its an all ages show, with 10 and under free. But for one day, we are offering a lucky winner a pair of tickets. Scroll down to enter. A winner will be picked on Friday by noon.

Montgomery Gentry
Country duo Montgomery Gentry evokes the sound and spirit of Southern rockers like Lynyrd Skynyrd, the Marshall Tucker Band, and Charlie Daniels, painting themselves as rowdy redneck rebels who still hold small-town values. The core of Montgomery Gentry's musical appeal lies in the duo's vocal contrast, alternating lead singing between the gruff low tenor of Eddie Montgomery and the sweeter high tenor of Troy Gentry. The core of their cultural appeal lies in another dichotomy, between the hell-raising and church-going aspects of stereotypical Southern rural life.
v