We all know the San Luis Obispo weekend officially starts on Thursday with Farmers Market. Stop by Boo Boo Records at 5:30pm this Thursay, May 27th to see Hosannas, an amazing band straight from Portland. They're new album arrives out on Hush Records, who've not only issued out the Decemberists, but have close ties to former San Luis natives with releases by Norfolk & Western, The Graves and Bobby Birdman.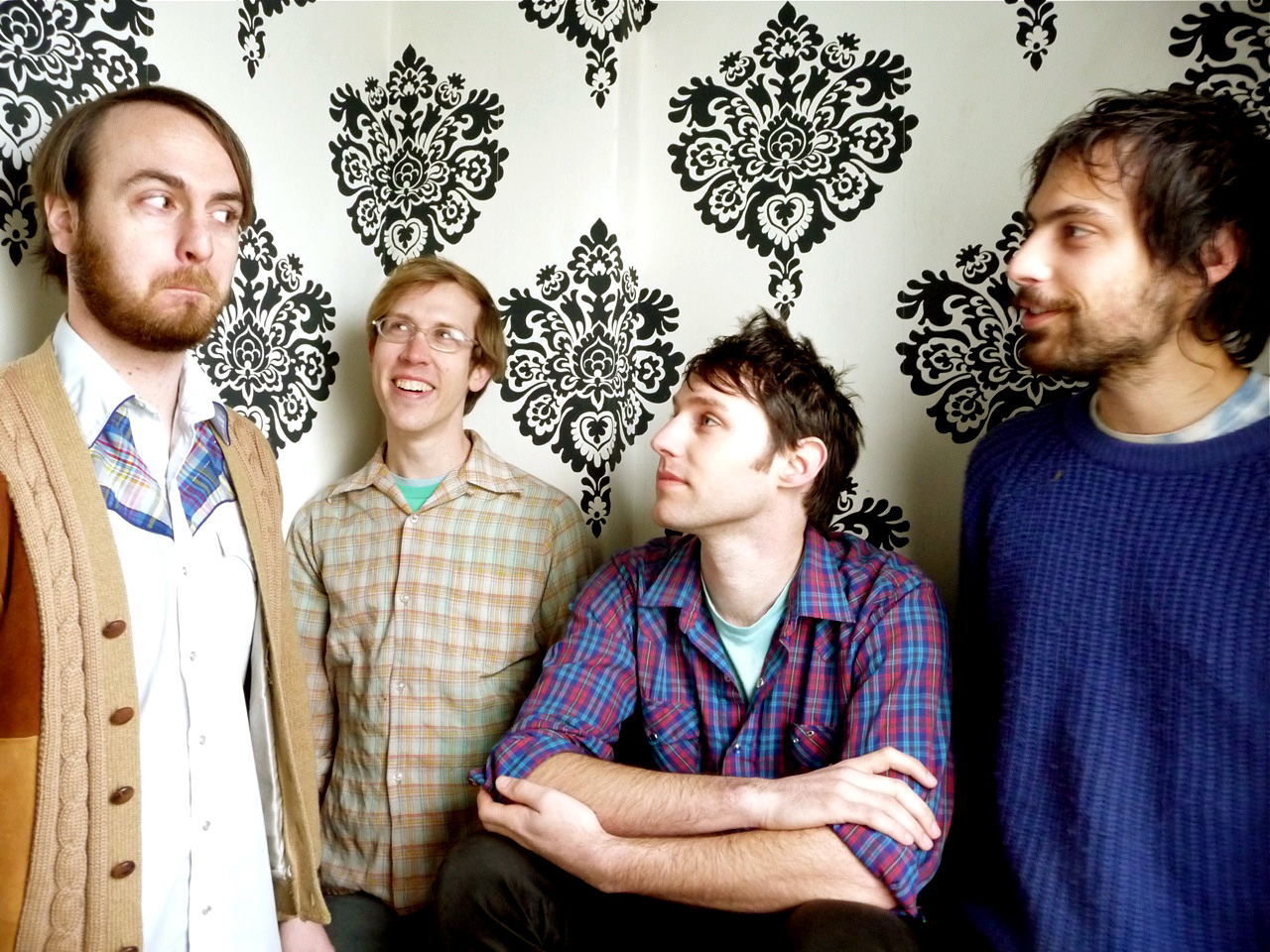 Hosannas
Then & Now & Then captures Hosannas at a defining moment.  Collecting the first fruits of brothers Richard and Brandon Laws songwriting with the mellifluous accompaniment of Cristof Hendrickson, this is a slightly warmer and more comprehensive introduction to the band (formerly known as Church) than their well-received Song Force Crystal, which in addition to their intense tour ethic and consistent presence in the Portland scene, helped Hosannas amass a sizable following.
At the center, the brothers vocals dovetail with a rare sensitivity and tenderness, floating over a shifting landscape of warm, distorted guitar figures, found sounds, electric piano, analog synth squalls and the occasional tribal percussion rave up.  It's a complex tapestry that revels in willful discord, textural juxtapositions,  and arrangements with intense mood swings.  Hosannas is experimental in the same way that the Beach Boys were experimental in their day: challenging assumptions and conventions of pop songwriting, while honoring the fundamentals:  melody, ethos, harmony, golden ratios, modulation, surprise.
But, it may come as no surprise Then & Now & Then was recorded to analog 4 track tape in the living room of an old Portland house.  One can almost hear the freedom of time and space in these songs, as if they were discovered, explored and mapped in the same place. Culling from two short-run CDR EP releases and adding 3 previously unreleased songs, this collection has been wholly reinvigorated with a much-needed mastering from Carl Saff,  and a song sequence that takes the listener on a journey with a beginning, middle and end.