Rad Cloud live in-store this Friday (08/20) @ 5:30pm.
Price: FREE!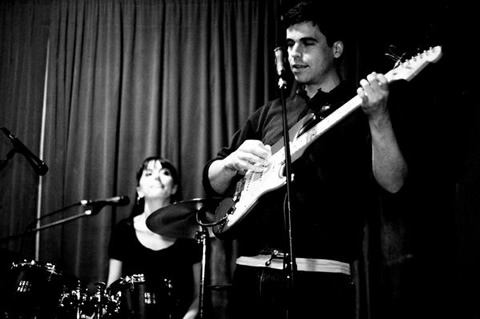 A live show review at Cafe Du Nord by sfweekly:
…the upbeat, San Francisco surf rock of Rad Cloud. The raddest part about Rad Cloud is that the members appeared consistently blissed-out. Even drummer Sarah Ashton smiled brightly while simultaneously sweating out the group's peppy beats and occasionally chiming in with backup vocals. Their obvious enthusiasm for performing added a lot to what felt at times like a rushed set…
"Existing comfortably somewhere between Silver Jews, Yo La Tengo, and The Violent Femmes, the band manages to be at once accessible, mellow, rocking, and innovative. The record itself also sounds fantastic…
You don't have to take their word, but check out the clip below and see a taste of what you don't want to miss.