I know. Your concert card has been active ever since springtime hit. But may we be bold enough to offer a suggestion? Clear your Saturday night, and head to Downtown Brew to see Trombone Shorty. If you've every felt a tinge of a draw to the city of New Orleans, well Saturday night, May 15th at 7:30, Trombone Shorty will take the stage with his band Orleans Avenue, and bring Louisiana's infamous 2nd line to you. And his sets are known for their incendiary explosiveness. He tore it up at Live Oak Music Festival last year, and this time, enclosed in a small space, you better arrive at the show completely hydrated. Don't miss this one. (On a quick side note, the Booker Tease, our favorite Booker T & The MG cover band, will be playing at SallyLoo Cafe at 5:30. )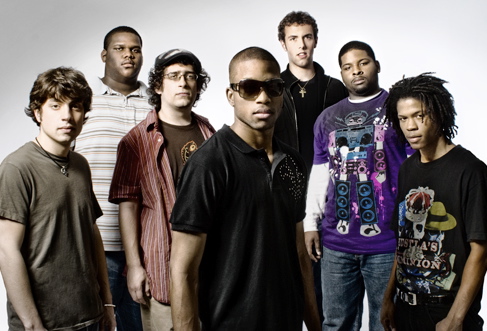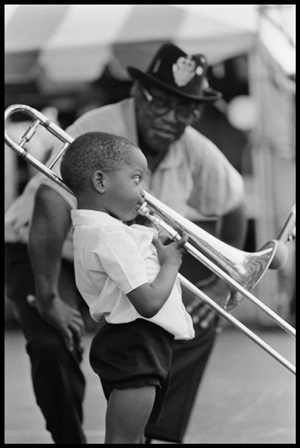 BIO
Trombone Shorty is the best-known moniker for Troy Andrews. He was born into a well-known New Orleans musical family in 1986. His grandfather, Jessie Hill, was a locally popular R&B recording artist. His older brother, James "12" Andrews, is a successful jazz trumpeter who was also an early mentor. Andrews began playing music at a very early age and was playing professionally at the age of five. He mastered trombone, trumpet, and drums, eventually choosing the trombone as his principal instrument and thus picking up his nickname. So advanced was he that, at the age of eight, a club in the city's Tremé district, where he was born and raised, was named Trombone Shorty's in his honor.
Review of his new album, Backatown
Backatown is the first time that Andrews and his Orleans Avenue band — Dwayne "Big D" Williams (percussion), Mike Ballard (bass), Joey Peebles (drums), Pete Murano (guitar), and Dan Oestreicher (baritone sax) — have had an actual budget to capture the Trombone Shorty experience, and they've made a studio record that offers a real taste of the live show's excitement. Shorty calls his music "supafunkrock," and it's an accurate term for the aural gumbo on this fingerpopping, butt-shakin' mix set. Produced by Galactic's Ben Ellman, it contains 13 Shorty originals and an original interpretation of Allen Toussaint's "On Your Way Down," on which Toussaint plays piano. It crackles and burns with an unburdened, unfettered, passionate live feel. Clocking in at 43 minutes, it opens with "Hurricane Season." It commences with a marching rhythm on snare and bass drum followed by Andrews playing a trumpet vamp. It kicks into dancing gear with one of the nastiest, funkiest basslines since Parliament's "Flash Light," followed by horn vamps, big power chords, and drum kit breaks that are infectious. Proof of Andrews' vocal prowess is everywhere, but especially on the modern soul ballad "Fallin." That said, it's the instrumentals with their drum-heavy, cracking on-the-one funk and second-line rhythms that keep the the entire album moving and grooving — check out "Neph," "In the Sixth," and closer "928 Horn Jam." Backatown is everything popular American music should be; yet it's also what sets Andrews and Orleans Avenue, and New Orleans music in general, apart, without compromise. This is a Best of 2010 candidate hands down.